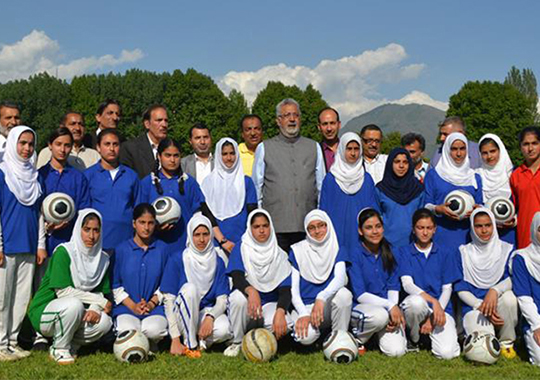 KASHMIR FOOTBALL FESTIVAL
'Largest Football Festival ever organized in Kashmir with more than 2000 participants.' TheFootballLink's first venture outside of Delhi was the Kashmir Festival in partnership with the Jammu Kashmir Football Association, the festival also included the first ever professionally organized Football Tournament for women in the valley.
The event saw the participation of over 2000 players from schools, colleges, NGOs and corporates.
It spanned across 10 days with various football tournaments for different categories, football workshops, skill evaluation programs and brand activation being conducted.